Mortgage Insurance
Unbiased Expert Advice
Are you protecting your family or your lender?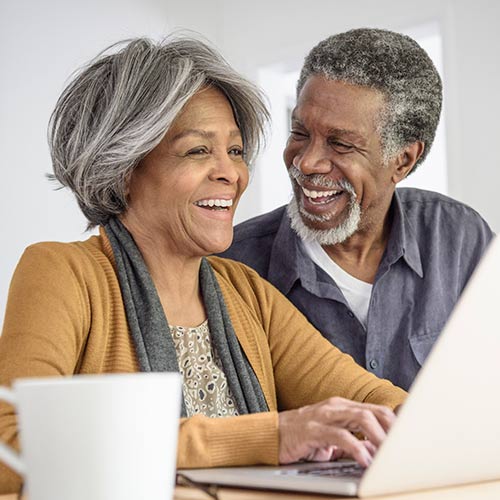 If you're like most Canadians obtaining a mortgage is likely the biggest financial decision you may ever have to make. With it comes a tremendous responsibility and the largest debt you will probably ever carry. That's why it's so important to make sure that your family and assets are protected in the event of an unexpected illness, injury, or death. But take great caution when choosing your insurance protection as not all coverage is created equally. With life's most valuable things at stake, it's imperative that you receive qualified insurance advice from a licensed expert, and not just from your bank representative or mortgage broker.
Have you ever asked yourself…"What would happen to my family if something ever happened to me?…..could they still afford to stay in our home, or would they be forced to move?" If you haven't taken the time to ask yourself this important question, now is the perfect time to start.
Consumer alert:

Purchasing mortgage insurance from your bank or mortgage broker may be the worst financial decision you will make in your entire life. Watch the disturbing investigation done by CBC Marketplace, to find out why you should definitely SAY NO to your bank's Mortgage Insurance!

CBC Marketplace: In Denial – The Dangers of Mortgage Life Insurance!

CBC's Marketplace is a penetrating look at consumer misdeeds in Canada. But one of the worst stories they ever ran into was mortgage life insurance offered by banks and mortgage brokers. There were over 260 comments on the story!




Mortgage Insurance vs. Life Insurance:

When it comes to choosing the insurance coverage that you'll be counting on to protect your home and family, you only have two options to choose from – Mortgage Insurance or Life Insurance.

Mortgage insurance:

(often referred to as Mortgage creditor insurance) is available only through your bank representative or mortgage broker, both of which have no life insurance licenses or any kind of professional training on providing qualified insurance advice. This type of insurance coverage is sold usually as an afterthought while signing your mortgage documents and is unfortunately designed to protect your bank or lender much more than it does your family.

Life insurance:

on the other hand, is only available through a Life Insurance Agent that has earned a license with the Financial Services Regulatory Authority of Ontario (FSRA) and is therefore properly trained to give qualified insurance advice. With an overwhelming amount of life insurance policies being offered today, a licensed insurance agent can provide you with a variety of coverage options and policies to choose from, based on your specific short- and long-term goals.

6 Reasons to SAY NO to your bank or mortgage brokers Mortgage Insurance.

The following comparison shows the significant disadvantages of purchasing mortgage life insurance from your bank or broker vs. A personally owned insurance policy from a licensed insurance agent:

1. Declining death benefit VS. Level death benefit:

Bank/Broker - Your coverage amount (or death benefit) is decreasing every month to match your mortgage balance, even though your monthly premiums will always stay the same. For example…If you and your spouse purchased $300,000 of Mortgage Insurance coverage say 20 years ago, your payout amount today, if something happened to both of you, would only be the outstanding balance on your mortgage (approximately $50,000) even though your premiums stayed the same for the last 20 years.

Insurance Agent – Your coverage amount will never change unless you decide to change it, regardless of what your mortgage balance is. For example,…If you and your spouse purchased a Term Life Insurance Policy 20 years ago, your monthly premium for $300,000 on EACH LIFE would be less expensive than the bank's $300,000 single payout of decreasing Mortgage Insurance. So if something happened to you and your spouse today, the payout amount that would be left to your beneficiaries would be $600,000. Furthermore, if something happened to only one of you the payout would be $300,000, and the other spouse would still have their own insurance policy for another $300,000!

2. No control vs. All the control:

Bank/Broker - The Mortgage Insurance Policy is owned by the bank and automatically names itself as the beneficiary which means the payout can only be used to pay off the outstanding mortgage balance. Mortgage insurance premiums and benefits are also not guaranteed and can be changed or canceled by the lender at any time. The bank has all of the control.

Insurance Agent -The policy is owned by you and/or your family, which means you choose the beneficiary, and they can then decide exactly what they would like to use the death benefit for. Life insurance premiums and benefits are always guaranteed for the life of the policy, and only you can cancel or make changes to your policies. You and your beneficiaries have all of the control.

3. No flexibility vs. Lots of flexibility:

Bank/Broker – Your Mortgage Insurance Coverage will not transfer with you if you were to switch your mortgage to a new bank for a better interest rate, without having to qualify again – which means you risk not qualifying again if your health had changed.

Insurance Agent - Your insurance policy will never change and can never be taken away from you regardless of where you may take your mortgage.

4. Expensive premiums vs. Discounted premiums:

Bank/Broker – Mortgage insurance from your bank or broker is part of a group insurance policy where smokers and non-smokers pay the same blended rates. There's also no rate difference if you're in excellent health.

Insurance Agent - Insurance rates are based on each individual applicant's age, health, and smoking status. Less expensive preferred rates are also available for applicants that are in better health than the average individual.

5. Approved now vs. Approved later:

Bank/Broker – The underwriting for Mortgage Insurance is done only at the time of a claim, which means you're paying for a policy that you don't know for sure will payout. This gives the bank a chance to deny the claim in the future any way they can. (See the investigation done by CBC Marketplace)

Insurance Agent - The underwriting is done upfront for a personally owned insurance policy when you submit your application. This ensures that the policy is properly underwritten and approved so you can be 100% confident that it will payout in the future.

6. No choices vs. Lots of choices:

Bank/Broker – You only have one type of coverage option for mortgage Insurance which can only be used for insuring the balance of your mortgage, no more or no less. Once your mortgage is paid off your coverage ends with no options of keeping the coverage or converting it to a different policy.

Insurance Agent - You can choose from several different types of life insurance options, and choose any amount of coverage that you like, regardless of your mortgage balance. You always have the option to decrease or increase your coverage or convert it into a permanent insurance policy at any time depending on your specific needs.

You are in no way obligated to buy mortgage life insurance from your bank or mortgage broker, so if you have it make sure to replace it now with a personally owned life insurance policy!

Your individual needs must be considered and prioritized before making any decisions.


Call me today, I'm here to help.