Mortgage Renewals
Unbiased Expert Advice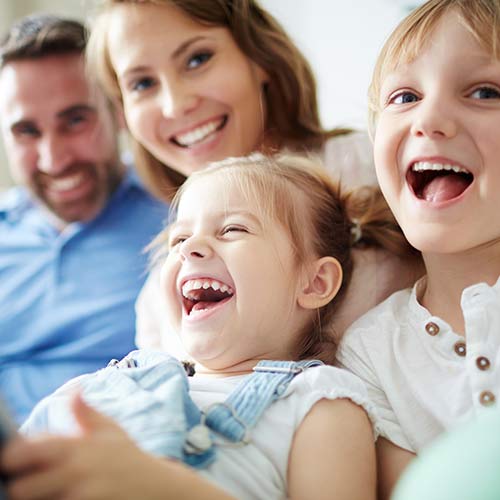 Your term is up, this time save more money!
When it comes to renewing your mortgage, choosing the right mortgage (and mortgage advisor) can save you thousands of dollars. If your mortgage is up for renewal, your bank is betting that you won't comparison shop. Banks know that mortgage renewals take time and that most of their customers don't follow interest rates closely. So don't be fooled, as your bank will not automatically offer you the best rate.
Banks tend to make the majority of their profits from a client's mortgage renewal, as opposed to when they attracted the client with the initial mortgage offer. Mortgage renewals are another perfect example of how your bank is clearly looking out for their own interests and trying to make as much profit off of you as possible. Keep in mind that your mortgage is more or less a commodity that each lender would love to compete for. So, don't settle for the first offer your lender provides you with, be sure to shop around!
Did You Know?...

There are absolutely no costs to transfer your mortgage from one Banking Institution to another. No appraisal fees, no legal fees, and no penalties. Yet still, mortgage renewals are one of the most neglected decisions made during the life of a mortgage. Many homeowners stay with their existing mortgage lender because they believe it is too time-consuming to shop around for a better rate. Or, they may think the offer from their existing bank is the best deal available. This is not true at all.

Furthermore, when a mortgage is about to mature, most lenders will mail out their renewal agreements around 30 days before the maturity date. Often, this causes a lot of grief for many people, especially if rates start to climb just before the mortgage comes due, and you missed out on the lower rates that were just being offered. I can guarantee your rates up to 120 days before your mortgage comes due, and this service is free and with no obligations. This protection alone could easily save you thousands of dollars in interest charges, as it already has for many of my clients.

As an unbiased mortgage expert, I can help you to save by not falling victim to your bank's first renewal offer. I shop the market aggressively from over 60 lenders in Canada, to find you the perfect mortgage product for your specific needs, with the lowest interest rate possible. I will also help you to structure a customized mortgage plan that will help you to pay off your mortgage faster.

When your mortgage is due for renewal, it's a great opportunity to make sure that you've got the right mortgage for your current needs. Since the mortgage is fully open at this time, this is the perfect opportunity to pay down your mortgage. Whatever you can afford, no matter how small, will have a significant impact in terms of interest you will save over the life of the mortgage. It is also a great opportunity at this time to consider a more frequent payment method such as bi-weekly or weekly if you are not already doing it. And of course, choosing the new term is equally as important.

Another step you can take to save thousands of dollars in interest is if at renewal the rates are lower than the rate you just had, and you are comfortable with making those payments, keep the payments the same at the lower rate and start planning for the "I'm mortgage-free party!"

Early Renewals:

Whether or not you should renew your mortgage early depends on several factors. If the current rates are lower than the rate you have, compare the prepayment charge against the savings by having the lower rate, and this will point the way. Or, if you believe that interest rates will be higher at your existing renewal date, you can renew early to protect yourself from higher rates.

One thing to remember if you decide to early renew is the prepayment charge will have to be paid up-front. If there is room, you can add it to your mortgage, but you will have to go through a lawyer to redo the mortgage, and this cost will have to be taken into consideration when deciding which way to go. Some financial institutions will blend both rates for the new term.

Re-examine your mortgage at least once a year as there are thousands of dollars that could be saved in many situations, but they often go unnoticed.

Call me today, I'm here to help.