Mortgages for First Time Home Buyers
Unbiased Expert Advice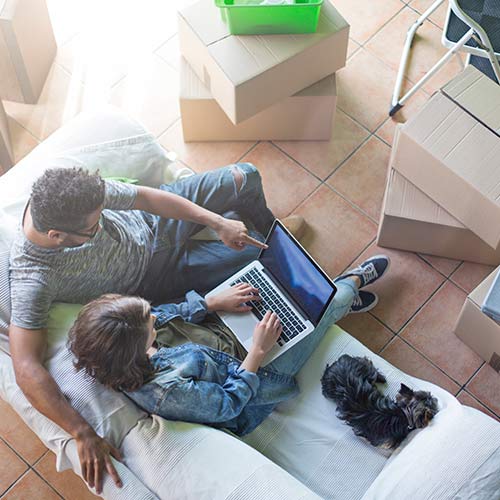 Are you ready to purchase your first home?
My network of lenders, appraisers, lawyers, and investment advisors is remarkable. My partners are valuable guides for the first-time homebuyer who is unfamiliar with the mortgage process. My network of dedicated individuals will apply their extensive knowledge to ensure your experience is the best it can possibly be. I'll also make sure you get the best interest rate in the marketplace.
As an Independent Financial Broker, I'm here to help you with the entire process. I'll answer any question you have clearly and ensure that you understand the answer in its entirety - there is no such thing as a stupid question. My first-time homebuyer clients leave their mortgage experience with confidence and the ability to share their newfound knowledge with others. Here are some key factors of the home-buying experience explained:
1) Pre-Approval:

The first official step of the mortgage application is the Pre-approval. I can help you with your mortgage application and then research the market to find out which Bank/Mortgage Lender offers what you need, how much you can qualify for and the best interest rates available to you. Our skilled team can get you an official pre-approval within hours. The strength of our relationships with lenders allows us to hold your interest rate at its lowest point for up to 120 days without rate increases.

2) Find a home – offer to purchase:

A pre-approval does not lock you into a mortgage. It serves to outline your price range and to secure an interest rate while you find your home. Once you find your home, you submit an Offer to Purchase with a condition on financing (your Real Estate Agent will cover this). When your offer is accepted, your Offer to Purchase becomes conditional. The standard life span of a conditional Offer to Purchase is 7 days. During this period, the home purchaser(s) will obtain a full mortgage approval and have the potential property inspected to ensure there are no underlying issues with the home.

3) Full Approval:

Once you are confident that you've found your home, I'll find the right lender to loan you the money to purchase the home at your pre-established interest rate. A full mortgage approval usually takes between 24 and 48 hours. Yes, it's that fast, my relationships with the Banks and Mortgage Lenders are for your benefit. I represent the #1 volume mortgage brokerage in Canada and as a result, your mortgage application gets placed at the top of the pile and is processed quickly. In a short time, it's in your hands and ready to sign.

4) Appraisal and Down Payment:

An appraisal is only needed for Conventional Mortgages. A Conventional Mortgage is when, as the buyer, you put 20% or more down on your home's purchase price. Don't have 20%? Don't worry. For buyers that don't put 20% or more down on the purchase price, the mortgage is subject to CMHC or GE (Genworth) Insurance premiums that the Banks and Mortgage Lenders obtain for your mortgage.

5) Paperwork:

Paperwork is an essential aspect of the mortgage process – you can't avoid it. The amount of paperwork you'll be required to complete will vary and depends on your mortgage type and your mortgage lender. In our initial consultation, we will review in full detail all of the required paperwork. Necessary paperwork usually relates to employment, income, and down payment confirmation.

6) Lawyer:

A lawyer is required to represent you when you purchase a home. Your lawyer receives and pays out the money you borrow and closes your mortgage on the assigned date. Your lawyer informs you of your legal responsibilities in the mortgage process and manages your closing costs (i.e. Transfer taxes and property tax set-up).

You will find that your first-home purchase is both exciting and overwhelming. Thankfully, I strive to make your mortgage experience positive and hassle-free. You can count on me to be by your side, from the day you start through to the day you're mortgage-free!

Call me today, I'm here to help.