Mortgage Pre-Approval
Unbiased Expert Advice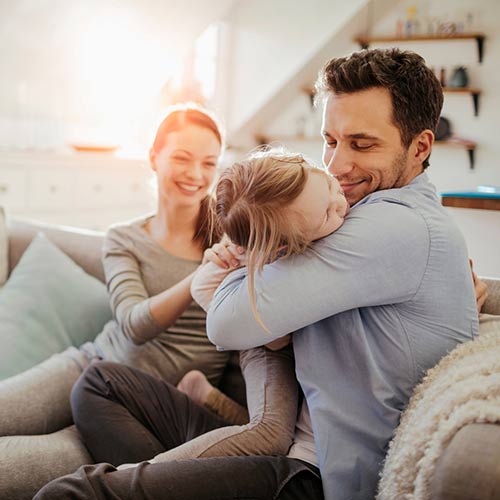 Get pre-approved and lock in today's rates for up to 120 days!
Obtaining a pre-approval identifies exactly how much you can afford and guarantees your rate for up to 120 days. Now you can buy a home with the confidence of knowing you qualify. It also shows the seller you are serious about buying the home and keeps you several steps ahead of others in the market. It can be incredibly disappointing if after you find your dream home, you discover that you don't qualify for the mortgage.
Pre-qualified vs Pre-approved.. What's the difference?
When you're pre-qualified for a mortgage, the lender has simply given you a good idea of how much you may potentially be able to finance to buy your home. When you've got a pre-approved mortgage, the lender has made an actual commitment (subject to conditions such as a property valuation) to loan you money. A Mortgage pre-approval should be your first step when you're serious about buying a home.
Why should you get pre-approved for a mortgage?

- Guarantee your rate for up to 120 days! This way if the rates go up you're safe and, if the rates go down you get the lower rate!
- Find out exactly how much you qualify for and what documentation will be required.
- Find out exactly what your credit score is at, and if there are issues we can discuss what you need to do to fix them.
- Save time and disappointment by only looking at homes you know you can afford.
- You can manage your money better by knowing your monthly payment amounts, as well as how much of a down payment will be needed.
- Real Estate agents will serve you better because they know you're a serious buyer.
Sellers are more interested in offers from buyers who have their financing lined up in advance.
- There's no cost to you and you're not obligated to accept the mortgage.
- Should you not qualify at this time, you'll know what you need to do in order to qualify in the near future.

Today's housing market is incredibly competitive. You need to be ready to make an offer quickly when you find the home you want to buy. Not only will your pre-approval carry some weight when competing against other buyers, but it offers you the confidence in knowing your maximum budget. The stronger your approval, the better your chances are.
My mortgage pre-approval process has three levels of approval to help you make the strongest offer:

Prequalified Approval:

You answer a few simple questions, and I'll check your credit. Based on that information, I'll give you and your Real Estate agent a Pre-qualified Approval Letter showing how much you can borrow so you know what you can afford.

Verified Approval:

Get the strength of a cash buyer with a Verified Approval Letter. After checking your credit history, I will verify your income and assets, then grant you a Verified Approval Letter within 24 hours of receiving all required documentation. By allowing me to verify more of your information, you can be even more confident you'll close on a new home. If you don't close based on our review, I'll pay you $1,000.

Rate Hold Approval:

Get a Rate Hold Approval and secure your interest rate for up to 120-days. Then, you can focus on finding the right home without worrying about your monthly payments going up. If rates go up, your rate stays the same. If rates do down, your rate drops. Either way, you win!

As an unbiased mortgage expert, I know the importance of a Mortgage Pre-Approval, as precisely knowing your mortgage payment and what amount you can afford saves you time when shopping for a new home. Let my 15+ years of experience help you navigate through the pre-approval process.