Purchase Plus Improvements
Unbiased Expert Advice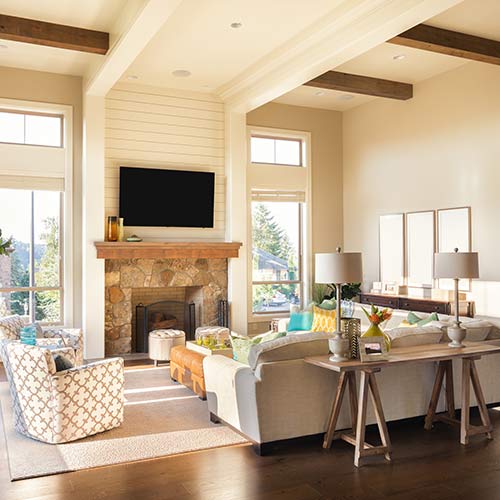 A range of financing options to meet your home improvement needs
Many people are interested in buying homes that are in need of some renovations. The problem is that they may not have the funds on hand to do the necessary work on a fixer-upper. However, some mortgage providers allow homebuyers to borrow additional funds to facilitate these much-needed renovations.
How it works:
The CMHC Improvement program allows you to borrow up to 10% of the value of the post-renovation value of your home. For instance, let's assume you want to buy a $300,000 home and the renovations will improve the value of the home by $30,000 for an as-improved value of $330,000. Therefore, you can borrow $33,000 or 10% of the home's post-renovation value home ($330,000 x 10%).
The process:

Before going ahead with an improvements mortgage, there are a few steps you must follow. First, you must get a written quote from a contractor regarding the work you intend to do on the property. Next, both CMHC and the lender must approve the work you plan on completing. You must also include in your offer a stipulation that your contractor must be allowed to examine the home. Once the home purchase has closed, the lender forwards the amount you're borrowing for renovations to your lawyer, who holds it in trust. It's only released after the lender has sent an appraiser to the home to confirm the renovations are complete. At this point, your lawyer releases the funds to you so you can pay the contractor. Because the money is tied up until the work is done, you will need a source of funds for a deposit or progress payments to your contractor. For this reason, you may want to consider a line of credit to pay for these costs in the meantime.

Not all work will be approved:

Although there may be renovations you want to perform, it doesn't guarantee that your lender or the CMHC will approve it. For improvements to get the go-ahead, they have to be significant and involve the structure of the property (for example, installing a new kitchen). Adding a basement apartment or replacing a furnace is unlikely to be approved.

Whether you're planning a major home renovation or a small project, I offer financing options to help meet all your home improvement needs. There's never been a better time to access the extra funds that can help bring your home to that next level of comfort. If you're considering accessing the cash you need for the renovations and improvements you've been dreaming about, contact me today.