Mortgage Refinancing
Unbiased Expert Advice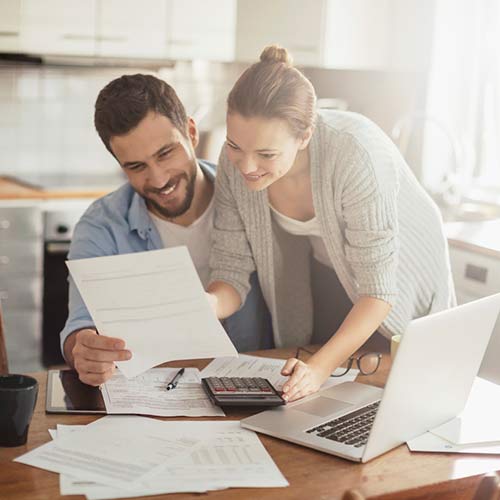 Are you taking advantage of the equity in your home?
If you're thinking of refinancing your mortgage, some good unbiased advice can save you thousands of dollars. If you need access to additional funds, using the equity in your home can be a lower-cost way to borrow the money versus taking out a traditional loan. With a mortgage refinance you can access up to 80% of the equity in your home, which can be used for many different life and economic events, such as:

- Consolidating other higher interest debts and loans (more on that below)
- Locking into a lower interest rate if current rates have dropped
- Funding home improvements or renovation projects
- Securing a lower interest rate if your credit score has improved
- Buying an investment property or a vacation/second home
However, be sure that your reasons for refinancing make sense so that the new mortgage isn't just a short-term solution. Call me today and I'll help you to review your existing situation, to see if it makes sense to refinance with today's prevailing rates and products.

Debt consolidation mortgage: Imagine shrinking your monthly payments by up to 70%!

For many, paying off debt is the number one priority for achieving financial health and, hence, DEBT CONSOLIDATION REFINANCING is on the top of the list when considering mortgage refinancing. A new mortgage program with restructured home equity can shrink your credit card debt and consumer loans to less than 2.00% interest. Let's go into this a little deeper...

By consolidating higher-interest debts into your mortgage at a lower interest rate you will:


- Pay thousands of dollars less in interest charges
- Increase your monthly cash flow by up to 70%
- Become debt-free sooner so you can focus on building wealth
- Simplify your finances by having all your debts in one place
- Reduce stress knowing that your financial situation is now manageable

The previous Bank of Canada Governor, Mark Carney has publicly acknowledged that over-extended credit card and consumer debt is the number one problem facing Canadians today. I understand the seriousness of this problem and can help you to drastically improve your financial situation.

I'm an expert in debt consolidation through mortgage refinancing and will help you to get a lower interest rate and a cheaper monthly payment. I also specialize in Secured Lines of Credit Programs for up to 65% of your home value, as well as Equity-Based Second Mortgages for up to 85% of your home value

Call me today, I'm here to help.