Self Employed Solutions
Unbiased Expert Advice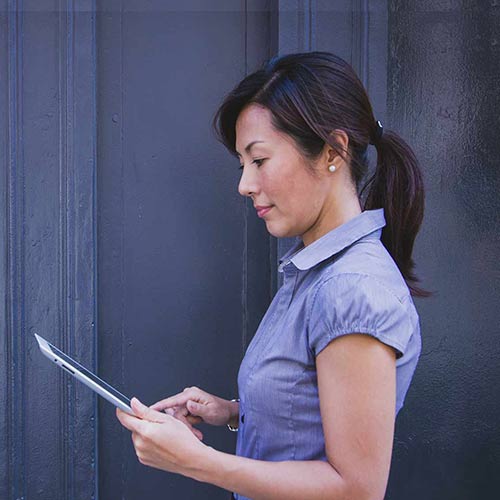 I understand being self-employed in search of financing
Stats Canada has recently announced a huge increase in small businesses in Canada. Starting your own company can be an exciting and rewarding endeavor. Like most of us, paying less tax is something we all think about. We work hard and want to hold on to the money we make. Most small business owners pay most of their personal tax through their companies. This is a great way to pay LESS TAX!
If you are self-employed, you may already have experienced the frustration of obtaining mortgage financing. Most lending institutions require that self-employed individuals use their tax assessments to qualify for a mortgage. Well, if your accountant has done their job, your net income is probably much lower than your gross income, making it next to impossible to qualify

I have the solution: I work with lending institutions that understand your situation and offer excellent mortgage options for self-employed Canadians. These lenders understand that self-employed individuals have tax write-offs creating significant reductions in their declared income. With these mortgage lenders, you will not be required to prove your income and a reasonable estimate of your annual income will be acceptable.
I also have lenders that will allow for a 5% down payment on a purchase even if you show a low taxable income, as well as lenders that are willing to provide a refinance for up to 90% of your homes value, with little or no income verification required. I am here to help you beat the banks.

Here are just some of the great products available:

The Low Documentation (Low Doc) Mortgage:

Purchase a new property or refinance your existing home up to 90% of its appraised value. No true income is required for this mortgage; the lender will base their approval on your credit rating rather than actual net income!!

You will need:


* A clean credit history. (No bankruptcies or foreclosures. Any late payments on credit cards or loans may lower your chances of qualifying.)
* Proof that you have been self-employed for three (3) years. (Incorporation papers or GST number.)
* The property must be located in or near a major center. (Please call for details.)

Some restrictions apply. Please fill out my easy-to-use mortgage application or contact me today to qualify!

No Income Mortgage:

With the No Income Mortgage, you can purchase a new property or re-finance your existing home up to 80% of its appraised value. Your income and credit do not have to be perfect. With 20% down or at least 20% equity, I can obtain a mortgage for almost any income or credit situation. The better the credit history the better the rate! Please remember each application is unique and these are just some examples of the current products available to self-employed individuals. Here are a few things to remember when shopping for a mortgage:


* A self-employed person with a clean credit history in most cases will receive the lowest rates available.
* Although an established credit history does improve your interest rate, it is not a requirement for obtaining a mortgage.
* Please keep in mind that the property must be in or near a major center.

I work hard to bring products like these into the Canadian mortgage market.

Contact me today to get started right away.